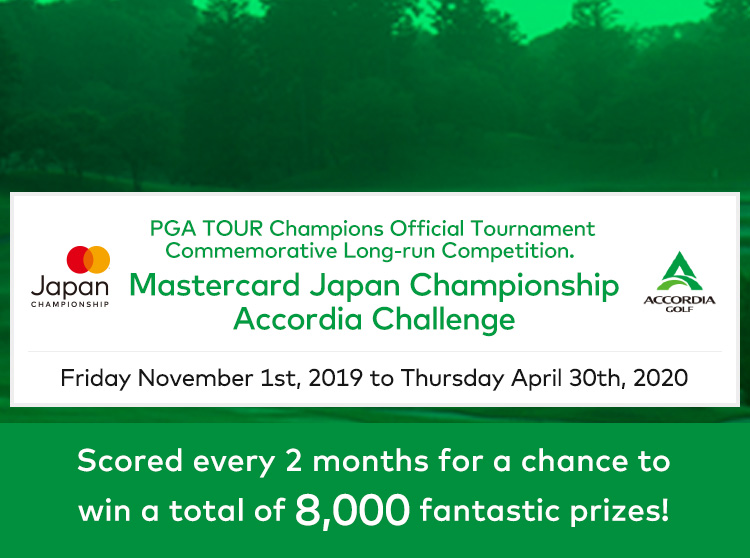 Mastercard Japan Championship Accordia Challenge Overview
Period

<1st> Thursday November 1st to Monday December 31st, 2018
<2nd> Tuesday January 1st to Thursday February 28th, 2019
<3rd> Friday March 1st to Tuesday April 30th, 2019

Eligible golf courses

135 golf courses nationwide operated by Accordia Golf

Participation fee

¥500 day of (¥300 online pre-registration)

Participation gift

1 golf ball
*Participation is available any number of times by any of the following methods.

How to join

1. Make a reservation from the website for a plan including a Zexion ball. (Or plans including Accordia Challenge participation fees)
2. Apply at the reception desk on the day of your visit.

Score submissions

Fill out and submit the dedicated score card on the day you play

Scoring method

Double Peoria System (Double par, no limit)

Prizes

Prizes will be given to top-ranking players based on both individual golf course and nationwide rankings.
Pro-am participation is offered by Mastercard®.
Accordia Challenge Winners List(Redirects to the Accordia Golf website)